Wood Pigeon Shooting and Decoying
Wood pigeon are an agricultural menace causing millions of pounds of damage to the arable farming industry.
We provide a free pigeon shooting service to farmers across the North Yorkshire, Durham and Cleveland counties.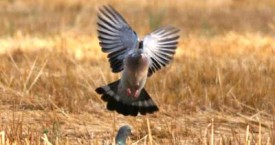 If you need pigeon shooting or control, please contact us via the below link.